Okay so I have been trying out a new skincare regime..very aware that just using any old thing on my skin isn't going to cut it!
My skin has improved loads since Low carbing, basically I used nada on my skin up until a couple months ago, water..and any old lotion! eek! I have combination skin, getting dried these days to be fair, which is a good thing after many teen years fighting with oily skin!!
Been using the following products for the past 3 weeks :Neutrogena Visibly clear range2 in 1 wash and mask
Strong, effective!
works well as a mask.. can just dab it on spots before bed also if you don't want the full mask face for bedtime!
2 in 1 concept is genius, works a charm for both applications!
This feels super emollient when your rubbing it into your face for using it as a "wash", really great, gets all the make up off.
Oil free Moisturiser
Really chemical smell, wowsers! This bothers me, I really cant put it on before bed! smells like I sprayed Dettol on my face!
Works fine, not really rich enough for using before make up- would need something rich or a primer on top.
Handled PMS breakouts..no sweat!
Will keep using it as a topical thing, not a daily moisturiser..its pretty harsh!
Once a week, Olay Regenerist Micro-derm cloths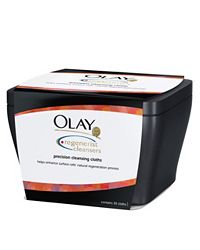 ** to be honest I got them as I had £5 boots voucher for Olay, and I wanted the pot, as they sell refills for combination skin, however not the original box set up..very odd! I will be buying the Olay daily facial REFILLS to go in the pot once I am finished!
These are pricey at £7.33
Anyways really like them, use it once or twice a week for a deep clean. Very cleansing, not too abrasive clothes at all. Use the smooth side to rinse your skin.
Leaves your skin feeling really nice, firm and clean!
No breakouts, I know some people are allergic to Olay, so maybe worth testing it first!
for underneath work make up:
Boots Expert Shine control cream
So cheap about £3 ..and so effective, been using this before applying concealer..it works, I have been using just MAC mineralize lately and NO SHINE..fantastic..normally I am an oil slick by 6pm!
So for now that is my basic skincare regime, I loveee Dermatologica, but wrestling with whether to get some more products, at £33 a bottle..its a bit of a purchase!
TTFN
R xx